Taco Mix
234 E 116th St, New York, NY 10029
Order now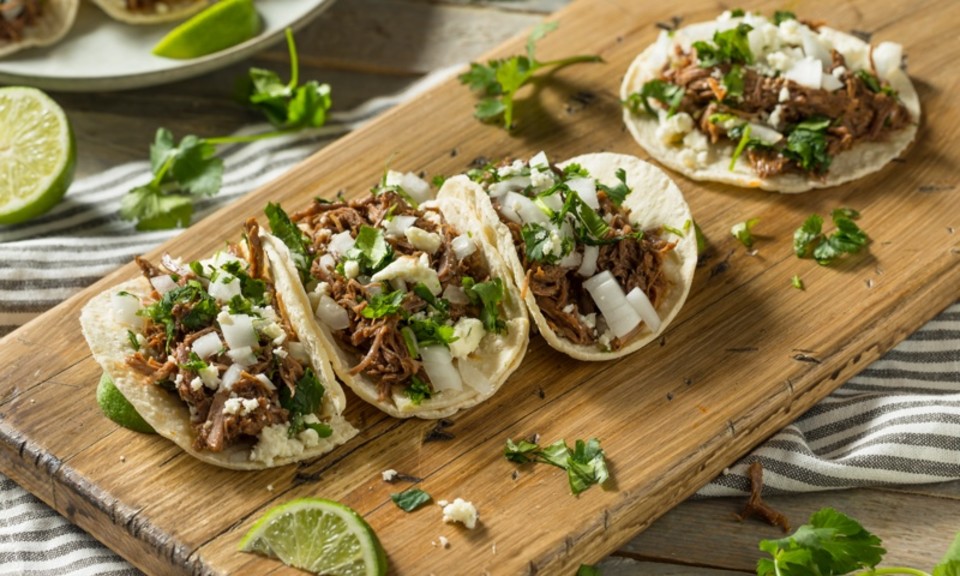 Reena
Love the tacos and the side of habanero to add extra spice! Was disappointed to receive a can of Coca Cola and not the bottle as advertised but the food was great and worth it!
jasmin
Taco Mix never disappoints. . Their food is delicious and perfectly neat in their proper containers. Delivery guys are polite and courteous.
Charles
This place is great. Its fast delivery. Great portions and friendly staff when you dine in. Will order again and again.
Kat
The tacos were bigger than I expected so that was nice! Everything was delicious and food might even have been early
Megan
I love this place! Its better to pick up so you can get the spicy peppers but the food is amazing and consistent.
Charles
Weve ordered here several times in the past, and they are on my Top 5 of best tacos in the neighborhood. The other day, they forgot the sangria when they delivered our order. I phoned them back and the woman there was very polite and apologetic. I requested it be sent over at their convenience, but it came promptly with an extra sangria. I really felt they went above and beyond, and the food is always delicious. The tacos and impeccable customer service made me very happy.
Hannah
I lived in Monterrey, Mexico for three years and phenomenal tacos were a daily joy... breakfast, lunch and dinner. The Tinga, Al Pastor and Azada tacos here are fantastic. They are so well-seasoned, so very good! I also ordered a burrito and it was nothing special, but the tacos... the TACOS!!! I'm so happy to find this place. Whew. Not easy to find great tacos that deliver.
Sabrina
This is the best mexican food I have ever had in NYC and believe me I have had my fair share of them! Their meat and sauces are amazing!! The flavor and authenticity is like none other! The Asada beef is my personal favorite but honestly you can't go wrong with any item on the menu. Also, the delivery always comes early which is the best!!
Robert
This place is delicious. Maybe a little slow on delivery and slightly off on your correct ordered, but well worth persevering through the idiosyncrasies. Your taste buds will experience pure bliss. As if on a gastro vacation at that "best ever" hole in the wall taco stand in Tulum.
Vanessa
I order from here about once a week, and have been doing so for about a year. They have never sent me an incorrect order, NEVER! Their consistency is what brings me back time after time. The quality is great and the food always tastes the same- great!
About us
Dinner, Lunch Specials, Mexican
Today

Delivery: 10:00 AM - 2:40 AM

Takeout: 1:00 PM - 2:40 AM

Delivery

Monday:

10:00 AM - 2:40 AM

Tuesday:

10:00 AM - 2:40 AM

Wednesday:

10:00 AM - 2:40 AM

Thursday:

10:00 AM - 2:40 AM

Friday:

10:00 AM - 2:40 AM

Saturday:

10:00 AM - 2:40 AM

Sunday:

10:00 AM - 2:40 AM

Takeout

Tuesday:

1:00 PM - 2:40 AM

Wednesday:

1:00 PM - 2:40 AM

Thursday:

1:00 PM - 2:40 AM

Saturday:

1:00 PM - 2:40 AM
We create authentic Mexican food and an Al Pastor is the corner stone of Taco Mix. Slowly marinated pork in over 1 spices then placed on a trompo in layers for a continuous roasted taste. This unique and slow process gives our Al Pastor the flavorful taste every bit brings to your mouth, and the sweetness of a dash of pineapple is simply a burst of Mexican tradition mixing together with the world.